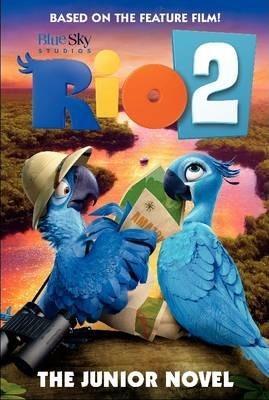 Rio 2: The Junior Novel (Ramona)
---
IN STOCK NOW!
~100% Satisfaction Guaranteed!

~120 day Money Back Guarantee

~Every Item is Brand New and still sealed from the store

~All of our products ship direct from our warehouses in the USA!

~This book is in New/Like New condition. There may be a sticker on the exterior from the store but there is no writing in the book or creasing. 
From the Back Cover
When Linda and Tulio spot a wild blue Spix's Macaw in the Amazon jungle, Blu and Jewel fly off to help them locate more of their species. Jewel is eager for the kids to know about where she grew up, but Blu is a little overwhelmed by life in the wild. Join Blu, Jewel, and all your favorite characters as they meet new friends, discover new places, and learn some cool new jungle grooves!
About the Author
 

The authors of the first four titles in the fiction series--Rosalind Noonan, Wendy Corsi Staub, Christa Roberts, and Elizabeth Craft--are all expert series writers with a variety of successful teen projects behind them.

Liquid error (layout/theme line 538): Could not find asset snippets/salesbox-common.liquid