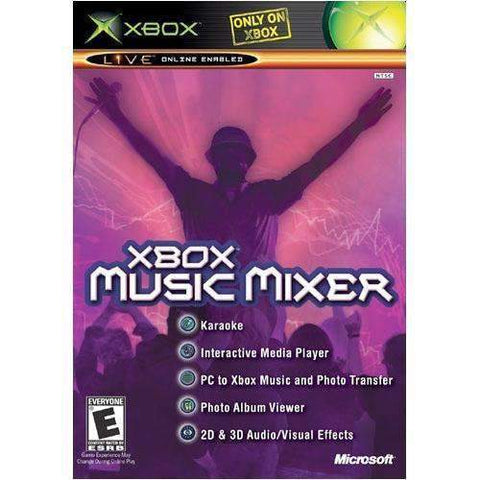 Xbox Music Mixer for Xbox
---
IN STOCK NOW!
~100% Satisfaction Guaranteed!
~120 day Money Back Guarantee
~All of our products ship direct from our warehouses in the USA!
Note: This Item is in used condition. This Item is in the original case with artwork as pictured but may be missing the instruction booklet. The video game disc is in like-new condition. 
Bring the club experience to your home with the interactive media player -- anyone can mix, match, shuffle, and customize soundtracks

Digital lyric stripping technology allows players to remove the vocals from their favorite songs for instant karaoke

Become the producer and add cool real time audio effects and transitions

Snap some life into ordinary digital slide shows by linking photos to customized soundtracks, effects and narrative tracks

PC media sharing & Xbox Live support help you create the ultimate music and video library!
Liquid error (layout/theme line 538): Could not find asset snippets/salesbox-common.liquid