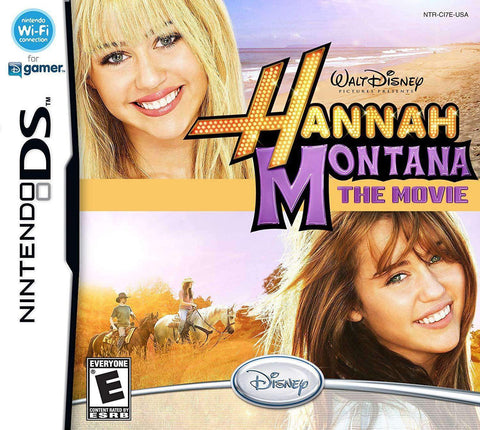 Hannah Montana the Movie for Nintendo DS
---
IN STOCK NOW!
~100% Satisfaction Guaranteed!
~120 day Money Back Guarantee
~All of our products ship direct from our warehouses in the USA!
Note: This Item is in used condition. This Item is in the original case with artwork as pictured but may be missing the instruction booklet. 
Access the Disney DGamer community via Nintendo WiFi connection.

Launch signature dance moves and jam with band members on the drums, guitar, keyboard and microphone.

Rock out on six concert stages as you perform for your fans.

Perform nine hit songs - including four new racks from the movie.

Design outfits and create unique looks for Hannah and Miley - imagine two incredible wardrobes to customize and expand.
Liquid error (layout/theme line 538): Could not find asset snippets/salesbox-common.liquid