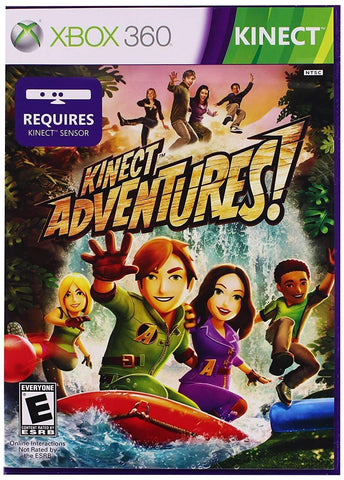 Kinect Adventures for Xbox 360
---
IN STOCK NOW!
~100% Satisfaction Guaranteed!
~120 day Money Back Guarantee
~All of our products ship direct from our warehouses in the USA!
Note: This Item is in used condition. This Item is in the original case with artwork as pictured but may be missing the instruction booklet. The video game disc is in like-new condition. 
You and your friends and family will jump, dodge, and kick your way through 20 pulse-pounding adventures

Game requires the Xbox 360 Kinect Sensor to play - sold separately

The spirit of adventure awaits!

Show off and share your accomplishments online with Photo Moments and Living Statues.
Liquid error (layout/theme line 538): Could not find asset snippets/salesbox-common.liquid